USIS has been providing clients with full service solutions for over 30 years. Our extensive knowledge and list of services allows us to transition a project from the startup to completion by offering a multitude of solutions for today's real-world problems.
Electrical Contracting Services Include:
•
Power
•
Lighting
•
High Voltage Preventative Maintenance
•
Mission Critical
•
Underground
•
Telecommunications Distribution
•
Building Automation /Energy Management
•
Energy Conservation Programs
•
Fire Alarm and Security Systems
•
Telecommunications
•
Fire Detection Systems
•
Service, Maintenance and Emergency Response Systems
•
Bucket Truck Service
---
FEATURED: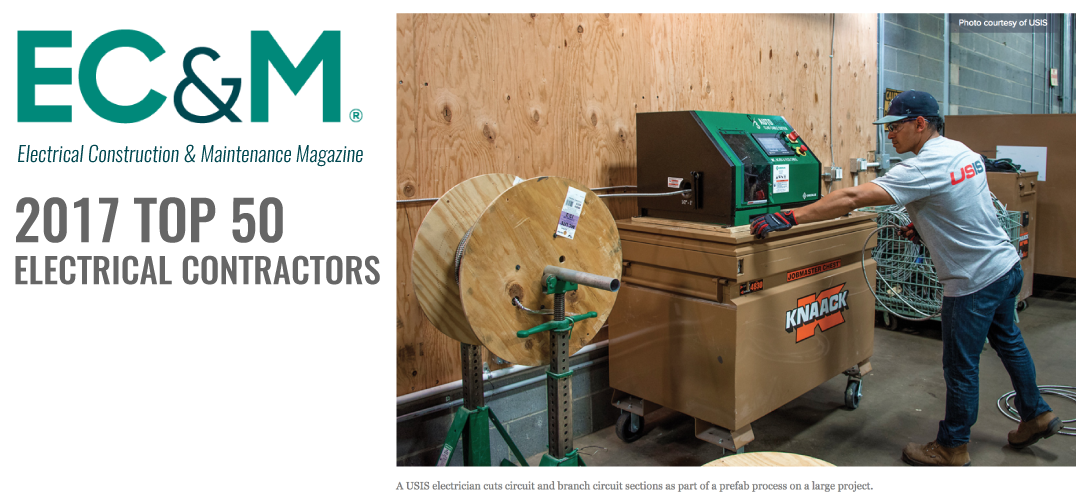 USIS Electrician cuts circuit and branch circuit sections as part of a prefab process on a large project.